Markham's Behavioral Health
Linked to a sermon called "Why Have Your Forsaken Me? It deals with domestic violence within the church, and some of the myths and scripture that is used to NOT deal with it!
codebase="http://fpdownload.macromedia.com/pub/shockwave/cabs/flash/swflash.cab#version=7,0,0,0"
id="xspf_player" align="middle" height="170" width="400">
type="application/x-shockwave-flash"
bgcolor="#e6e6e6" name="xspf_player" allowscriptaccess="sameDomain"
pluginspage="http://www.macromedia.com/go/getflashplayer"
align="middle" height="170" width="400"/>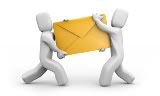 If you enjoyed this post and wish to be informed whenever a new post is published, then make sure you subscribe to my regular Email Updates. Subscribe Now!
Thanks For Making This Possible! Kindly Bookmark and Share it: