Fox News Reports:
A shooting inside of a New Jersey church service Sunday morning left one woman dead and two others hospitalized, MyFOXNY is reporting.

Reshma James, 24, died after being shot by her estranged husband during church services at St. Thomas Knanaya Church in Clifton, NorthJersey.com said.

Congregants were attending the morning service when shots were reported at 11:40 a.m. According to the church's Web site, service traditionally begins at 11:15 a.m.

Dennis John and Silvy Perincheril, both of Hawthorne, were reportedly injured in the shooting, according to NorthJersey.com. Perincheril — who was shot in the stomach— is the church's choir director. James was Perincheril's niece, visiting from California.

The shooting was believed to be a case of domestic violence, with the gunmen suspected to be the spouse of James, NorthJersey.com said.

A witness told NorthJersey.com that the shooter came into to the church saying, "I came to take my wife."

Officials from the Passaic County sheriff's department and the prosecutor's office responded to the scene, where more than 200 parishioners had been attending service, MyFOXNY reported.

According to NJ.com, St. Thomas Knanaya is a Syrian Orthodox Church. People at the scene said that the shooting took place during a prayer service for the dead.

Port Authority Police and the State Police have been notified that a suspect — who remains at large — may be trying to evade capture by fleeing to one of the nearby metropolitan airports, MyFOXNY said.
Breitbart
also reports on this story:
CLIFTON, N.J. (AP) - A gunman opened fire during services Sunday at a northern New Jersey church, injuring three people, one of them critically, authorities said. The gunman remained at large.
About 200 people were in St. Thomas Syrian Orthodox Knanaya Church in Clifton when the shots were fired before noon.

A law enforcement official said the shooting may be the result of domestic violence.

The New Jersey State Police and county law enforcement agencies were looking for the gunman.

Members of the church are mostly first-generation immigrants and their children from Kerala, India.
Kansas City.com
added:
Police were searching for 27-year-old Joseph M. Pallipurath of Sacramento, Calif., after the shooting at St. Thomas Syrian Orthodox Knanaya Church in Clifton.

Detective Capt. Robert Rowan told The Star-Ledger of Newark that the victim, 24-year-old Reshma James, had recently moved from California to escape an abusive marriage and had filed a restraining order against Pallipurath.
Prayers are going up for this church, and the families of the victims. I will also pray for the shooter.
If things like this don't wake the church up that it can happen at their front door...I don't know what would.
Its so sad that it takes a gunman that kills three during a church service, and those types of related stories to show some that it can happen anywhere.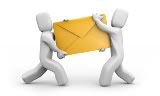 If you enjoyed this post and wish to be informed whenever a new post is published, then make sure you subscribe to my regular Email Updates. Subscribe Now!
Thanks For Making This Possible! Kindly Bookmark and Share it: