RBC Ministries
speaks of the dangerous practice of asking women to constantly forgive the abuse of her husband, and using scripture to tell her that will keep the relationship together. We all know that the bible tells us to forgive, and we should forgive! When you never address the cruel behavior of domestic abuse within the home, and all you require is an apology the cycle will continue. We never address the root of the rage within the person that is abusing others. Is that really God's intent?
In this video they actually speak to a couple that had domestic abuse going on in their marriage. He speaks of how he was good at showing people the man he felt they needed to see, and how that wasn't whom he was at home. I have to admit I do feel that abusers - some abusers - are some of the best con artists there is. Some people can say they don't understand, don't mean it, don't realize how bad it is. I have wonder about that at times. I'm sure in some circumstances they do talk themselves into things. JUST like an alcoholic talks themselves into not having a drinking problem. Why people allow that as an excuse to mininize the damage it caused is beyond me. We can acknowledge other things, but marital abuse seems to be taboo. We are to afraid of divorce, and our fears stop us from addressing sin.
When women reached out for help they received excuses like:
Boys will be boys!
If you learned clearer boundaries than this wouldn't happen!
Show him respect and he will back off!
Alot of times women won't even admit they are being abused! "Yes I have been the emergency room a couple of times, BUTTTTTTTTT...." "I'm not a battered women, because battered women have more extreme issues they I!"
In cases when a women runs to a transition house, or woman's shelter for safety a man will run to the pastor! "I'm sorry it will never happen again! I want God to change me! Can we pray that this change will happen! (they pray) Now can you can call my wife at the shelter, and tell her I have been converted (or something else) and tell her its time to come home?"
A wise pastor will tell him to wait! Repentance is a turning around! A heart can change in a moment, but there needs to be evidence and accountability that the attitudes and behavior have been altered as well!
At times the abuser refuses to turn from his evil ways, and it may be time for some tough love! If we really want to show Christian love - we will confront abuse, help abuse victims, and will help them get out of those situations (even for a time) because we love them! We would also do this out of love for the abuser! If he continues to abuse - he reaps up judgement for himself biblically! We will encourage her to file charges, and we will have him face this. We will pray that this brings him to repentance even as his warped view tells you THAT isn't loving HIM! IN FACT that is the type of love he needs!
Geniune repentance is a frame of mind! It isn't something in the moment, emotion or words! Its a turning from that behavior! Its a commitment to be different, act different, be different in the future! If you don't have this change, because the behavior continues.....you have stop and ask yourself is this really a geniune repentive heart?
Abusers can very remorseful. They can weep, and show all the signs of a person truly sorry for their acts! If the cycle continues into the 'normal' stage, and then slowly goes into the tension phrase and erupts again...that isn't change! It also breaks the trust, and makes people fear and wonder what is going to happen NOW! WHen is the next SHOE going to drop! Are they are going to be sincere this time? Doubt is there for good reason. Its been a pattern of the relationship where the abuser hasn't been trustworthy, honorable in their deed and word. That doesn't mean others didn't forgive good enough! That isn't a lack of faith! That isn't looking for an excuse to leave. Its reality, and people need to stop making excuses about it.
The author of When love hurts, and her husband are on the video. She was the victim, and he was the abuser. He speaks candidly about his thoughts, feelings, etc. He speaks about the silent and confidentiality he needed. He also speaks of how long it took for him to change out of that abusive mindset, and how it came in stages.
She mentions that when she needs to speak to him about what had happened in the past, and how the abuse effected her he listens. He speaks of how repentance is an ongoing thing for him. He allows her to heal as she tells him HOW he had hurt her, and what she was feeling at that moment of abuse. No changing the subject, No aren't you over that yet, we don't need to talk about it. He faces the damage he did, and allows his wife to heal. To many people try the forgive and forget.
So often a man abuses his wife, and even if the women has to call the police and the church gets involved....the man will tell them how sorry he is. THe church will tell the women she must take him back, and forgive him! They will give her passages of grace and forgiveness. They believe his 'sorry', and ignore the damage because I feel they don't want to deal with it seems to me. They ignore the damage, evil, and true sinfulness of this behavior. I call it spiritual pixie dust that sprinkle on it, and expect everyone to go along with the program. They place that burden upon her, without acknowledging the pain and fear involved. They basically allow cheap grace to happen.
Demanding forgivness in that fashion is self serving! Its wrong! Forgiveness is NOT for the abuser - its for the victim. Its NOT to be forced or pushed upon someone! That doesn't stop the abusive behavior - it enables it to continue! Forgiveness is not a tool that makes them no longer responsible - gets them off the hook! Karen's husband spoke to people about his abusive ways, and what he did to her. He owned every bit of it. He spoke of the changes he has gone thru, and things he continues to work on. The forgiveness within her flows all over the way. AS it SHOULD BE! When its forced its unnatural, and at times women feel something is wrong with her because everyone tells her HOW she should be feeling and what she should be doing. He hasn't been held accountable, and the behavior hasn't had time to change...and yet forgiveness and grace is demanded!
Studies have shown that abusers change when their behavior no longer works. When they are held accountable. They have consquences for the actions.
Mandated counseling
Wife leaving
Charges filed
Things HAPPEN to HIM everytime he steps out of line.... it no longer WORKS for him!
The behavior isn't getting him what he wants anymore. He doesn't get his control and his power as he has in the past. THAT is when the abuser finally starts to feel it, and has a choice to turn from his ways and knows WHY!
It could also be the thing that saves the marriage. It could most importantly SAVE the man... and his family!
The woman needs to set the pace for that! NOT the church saying, "Okay NOW that you have been separated for a month its time to go back!" Its a process and it can't be rushed! If it is really happening God will allow it to come together in time! That to me is where FAITH needs to be placed! NOT this if you stay away to long he might LEAVE...or that automatically means divorce! Those are fear based decisions, and not ones that are based in truth!
When a man is shown that God will love him no matter WHAT, and its okay to LET go of the control he felt he needed he may be able to face the damage he has caused! You may see REAL repentance, and you actually see the miracle that everyone has been praying for! He needs to be reminded of God's Grace, and that God wishes him to be whole again ... or even for the first time in his life! Only then will they truly see damage that their behavior has caused his family and his wife! His confessions will be based in truth, and not based in getting his family back only! It will be for the right reasons, and for the reasons that God would wish for us. We need to allow that to happen, and surround them with the Grace of God!
Only then will they learn how to treat his bride as Christ treated the church. The standard that God has called men to, and can you find a standard higher than that? Are they not called to complete self sacrfice? Are they not to give of themselves so that others can receive? Having power over them, and dominating with control over them isn't not God's defination!
When Apologies are dangerous
video link, and
RBC Ministries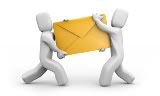 If you enjoyed this post and wish to be informed whenever a new post is published, then make sure you subscribe to my regular Email Updates. Subscribe Now!
Thanks For Making This Possible! Kindly Bookmark and Share it: