Greetings! My last post started at the beginning of Philippians 2, and how the nature of Jesus was described. How we are to follow his example to the best of our ability, and how some in the
headship crowd treat that portion of scripture with disdain.
Philippians 2

5 In your relationships with one another, have the same mindset as Christ Jesus:
6 Who, being in very nature[a] God,
did not consider equality with God something to be used to his own advantage;
7 rather, he made himself nothing
by taking the very nature[b] of a servant,
being made in human likeness.
8 And being found in appearance as a man,
he humbled himself
by becoming obedient to death—
even death on a cross!
Jesus did not use his equality with God to his own advantage.
Yes, it seems the bible used that 'dirty' word.
Equality and Mutuality are not intended to 'take' or 'give' power. Today it is taught, and almost drilled into people the
complete opposite.
It shouldn't seen as a threat, and to often it is. You have to wonder when they will contact the 'dictionary' companies to update their records.
We can all look at the world, and
see humans taking advantage of a position of power when they have it.
Jesus did not use his equality with God to his advantage, and he reminds people that authority within the spiritual sense is not the same. We don't see him going around reminding everyone of his position constantly like the headship crowd. You see him speak with authority most certainly, but he always showed humility in his teachings.
I have noticed that once you compare the way the world views positions of power, and compare that to Jesus? They look completely different. We all are able to acknowledge this.
Sadly, as a
diversion tactic the headship crowd needs to remind everyone
that not ALL people in power are corrupt. They seem to have to remind others
to not view them as corrupt
while in their position of HEAD.
The point was more concentrating on scripture like Matthew 20:20-28, and how Jesus was speaking out about vain ambition. The theme seems repeated in scripture like Matthew 18:1-4 as well.
1 At that time the disciples came to Jesus and asked, "Who, then, is the greatest in the kingdom of heaven?"
2 He called a little child to him, and placed the child among them. 3 And he said:

"Truly I tell you, unless you change and become like little children, you will never enter the kingdom of heaven.

4 Therefore, whoever takes the lowly position of this child is the greatest in the kingdom of heaven.
Most in the 'lowly' position aren't going to remind others how their power doesn't corrupt. They seem to make this a 'power issue', and it clearly isn't. Its speaking more of attitude, and/or a heart issue. If we look closer? "Truly I tell you, unless you change and become like little children, you will never enter the kingdom of heaven."
At that point they tend to ramble on about how others just like to view themselves as victims. Next, they bring in the 'feminism' stand, and all the generalizations that come along with it. You notice when you try to speak of the nature of Jesus they turn it around, and make it about them – the victims of feminism. It's amazing to watch at times.
Do you notice how they skipped, jumped, and hopped over the scripture so they didn't have to deal with it? They firmly stood on the ground of 'authority', but wouldn't acknowledge the 'lowly' state Jesus states goes with that position. Then the diversion tactics they are taught about feminism is brought in to cement the deal over not having to go there.
Feminism wouldn't stop anyone from what Jesus is calling us to do. Its pretty clear, and he also asks us to 'change' and mentions what will happen if we do not. Their mantra over, "Its those FEMALES you gave us..."? It sure doesn't sound to me like this be acceptable at the entrance of Heaven.
Honorable Men
When I see honorable men rebuking the 'headship' crowd about this attitude or diversion? They give examples of how humility works with their wife and children. These honorable men also mention that it would foolish not to consider the wife's input and acknowledge her strengths. The glaring response from the headship crowd is quite telling!
They can give their wife's viewpoints a consideration,
but THEIR wife know HE has the last word.
Can we say 'obsession'?
I don't think they can see the
lack of humility in those statements.
I don't see it as a hard concept to grasp, but I do see sadly that
some place their ego above the Lord.
They seem to be more worried about the 'role', and how someone may take it from them more than anything else. We don't see Christ worrying about such things. Why can't they connect the dots?
Lets look to God's reward for Jesus and his sacrifice and obedience to his call:
9 Therefore God exalted him to the highest place
and gave him the name that is above every name,
10 that at the name of Jesus every knee should bow,
in heaven and on earth and under the earth,
11 and every tongue acknowledge that Jesus Christ is Lord,
to the glory of God the Father.
Boastfully stating 'someone has to be in charge' or 'I get the final say' isn't showing the humble and mature nature that God would ask of them. Dressing it up as the 'will of God' doesn't change the arrogance, but makes it stink of
'lording it over others'
. Which it seems they don't understand is something God is against.
The circle of men that scream they must have their office of headship respected?
Their arrogance at times is almost asking for all knees to bow to them as well.
Do they understand that they are coming off like that?
They claim you are (insert the insult of the day), and how you seem to not have a proper respect for scripture.
Do they not see their personal ambition in those words?
I think that is part that is MOST disturbing to me, because it seems they have almost been trained to not see the 'entitlement' that comes across in their statements.
The Scapegoat
It's clear from the loads of articles, books, and websites that the fear of feminism is put forth. If something goes against the grain for them? It seems they have their scapegoat to lay the blame on.
If people believe differently than they do? They have feminized mindset. If other places of worship view scripture differently than they have in mind? THAT church is feminized.
They have women's studies that SPEAK OUT against the feminist's agenda. Heck the True Women's Conference that I wrote about twisted and turned parts of history around to make it sound more evil to make their points.
What THEY don't see is the fallout from the men or women that tend to truly make their 'views' look foolish.
I won't say organizations like CBMW don't acknowledge them, but they sure don't seem to realize how much damage they do to their views of scripture.
If they did? Wouldn't we see the 'all out attack' like we do against feminism? Why would 'acknowledgment' be ENOUGH in this case?
The headship crowd have picked up their feminist rant, and are using it to their advantage.
They have created a paranoia within their midst,
and yet they don't seem to address this issue at all.
To me they have created a monster!
Those that misuse the 'headship' concept - compared to the way they claim it is intended - are handed a scapegoat to justify themselves. These men hide behind their 'superior' attitudes, and most can see their outright contempt and fear of females. How women can 'take' something away from them that they claim God 'entitled' them to.
Its funny how much 'power' they hand females with this fear. I mean 'females' can take something away that God gave to someone? To me that concept is completely silly,
but that is the monster they have created.
THEY have people actually BELIEVING IT!
Does
Complementarianism
plan on addressing this? Sadly, from past history they tend to ignore it and hope it goes away.
Meanwhile, they allow the fools to speak for them.
What does that say to others?
Our fear of feminism
needs to take center stage due to the fact they are tearing apart families. The men full of entitlement? WELL, we will acknowledge they are over handed at times. Their attitude is a direct result of feminism, and they are acting out to show the fear of the damage it has caused.
Sadly, they refuse to address the monster of their own making.
Sigh!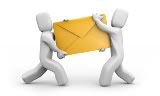 If you enjoyed this post and wish to be informed whenever a new post is published, then make sure you subscribe to my regular Email Updates. Subscribe Now!
Thanks For Making This Possible! Kindly Bookmark and Share it: