According to
SeattlePI
:
The man, 41, shot his wife during a counseling session about 5:45 p.m.
The counselor told a detective "that he had been conducting a couples counseling session when the suspect … stood up and began to leave the room. He then turned and pointed a handgun at the victim. … As (she) began to scream (her husband) continued to point the gun at her and told (the counselor) not to move and pointed the gun at him as well."

The woman was hit at least three times her torso.

The husband called 911 and told a dispatcher that he had shot his wife and that he had placed the gun on the hood of his truck, according to a probable cause statement. He then told the dispatcher her was lying on the ground.
King5.com
is saying:
PACIFIC, Wash. - Howard Hales holds back tears as he talks about his youngest sister Carol.
"She was working hard to be the best possible mother to her three children. She was a great mother," said Hales.

Wednesday evening, Carol Hales and her estranged husband Charles (Chuck) Parsons of Lakewood were attending a counseling session at Lutheran Counseling Network at Calvery Lutheran Church on South 320th in Federal Way. Police say sometime during that counseling session, Charles shot Carol before calling police. She died a short time later.

"Truly, honestly, in my heart I'm sure Chuck is sitting there in jail right now and he has a lot of deep regrets over what he's done to my sister, to his children," said Hales. "I know that somewhere in there this is not what is in his heart."

Carol's mother tells King5 her daughter had been separated from her husband for a year and a half. They'd been married 12 years and have three children - ages 11, 9 and 5.

Carol, according to her brother, had been going to counseling for 8 months, and in the last few months Charles had been attending. The victim's brother says there were no signs of abuse or indication that Charles would do something like this.

"You can always look back," said Hales. "But we never saw this coming."

Parsons' bail was set at $5 million on first-degree murder charges.
People were showing up to church to go a community supper they had scheduled at
Calvary Luthera
n when they police were there. There was also Church Daycare taking place during the shooting. It seems no one else was harmed.
I will be praying for this woman's family that was shot during a marriage counseling session at church, and all those that were involved. You have to wonder how many signs of domestic violence they truly missed. People are speculating now if they were discussing divorce, and he just snapped. I have to wonder how much this will also impact the counselor involved. I think my heart breaks mostly for those children. They just lost two parents today.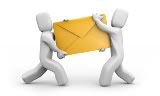 If you enjoyed this post and wish to be informed whenever a new post is published, then make sure you subscribe to my regular Email Updates. Subscribe Now!
Thanks For Making This Possible! Kindly Bookmark and Share it: