I put together a couple of interesting links about domestic violence within the church, biblical roles of women, found a amazing public service announcement for violence within the home, and also an author's message on steps to healing. I hope you enjoy the lists of link.
copyranter has an article about an '
interactive domestic violence
' poster that has been placed in a German bus station. I believe they changed the words to English for the advertisement purposes.
An eye tracking camera was installed in the board, so that when you looked directly at the domestic violence, after a delay, the scene morphed into spousal harmony.

What areas do you believe that Baptist General Convention of Virginia needs to address?
I don't know who placed the poll online, but one of the choices is domestic violence. Here is your opportunity to vote, and let someone know that you would like to hear the church address this issue.
A Different Drummer wrote an article called,
In Remembrance of Bat-Jiftah: a reflection on domestic violence
.
Music starts to play once you get the website, and if you need to you can turn it off right away. Its directly on the top. I wanted to mention that, because at times when I got onto a site that music starts I at times get startled.
If you read the title of this article you may be wondering, "Who is Bat-jiftah?" I've never seen her name in the Bible. In reality there is no one by that name in the Bible. I use this name to identify an anonymous person (1). She is a victim of domestic violence, as well as anonymity. We may know the name of Nicole Brown Simpson only because her batterer was a celebrity. But, the victim in our text goes unnamed, like the women abused every fifteen seconds, the more than 4,000 women killed annually by domestic violence, or the estimated 2 to 4 million women physically abused each year. They have become mere statistics to be recited; nameless persons, victims of domestic violence. So, I give this victim a name. Bat-Jiftah in Hebrew would be translated "daughter of Jephthah." By giving her a name and remembering her story we may help to break the silence of abuse. And by remembering the unnamed victims of abuse today we may move toward their healing.

A Time to Think talks about
overcoming your past
:
After years of counseling others, I am convinced that most personal problems have strong connections with what I call the eighteen-year factor. This is the amount of time lived in one's family of origin. These are defining years when we learn and experience many things that we carry with us for life.

If you grew up in a functionally healthy home, you received a gift that is increasingly rare. But if your eighteen-year factor was disrupted by a significant negative experience, it could adversely affect your security, identity and future relationships. Traumatic experiences like loss of a parent or sibling, the divorce of your parents or sexual abuse, are life altering. And families plagued with severe dysfunctions are especially damaging to children. If you lived under an alcoholic parent or in an atmosphere of physical or emotional abuse, or with significant neglect of nurture and discipline, your life has been deeply affected—usually beyond what you realize.

Women in Ministry wrote an article this week about
Church led by woman pastor is forced out of the Georgia Baptist Convention
.
The policy that declared the First Baptist Church in Decatur as officially disfellowshipped, resulted from a strict enforcement of the 2000 Baptist Faith & Message (BFM 2000) which made the issues of women pastors as a cause for dividing the church. No longer is there room for personal conscience as far as women leaders in the church. Wade Burleson writes that it is dangerous thinking to make the Baptist Faith Message tier 1 primary doctrine so that "if a Southern Baptist expresses any disagreement with any portion of the BFM 2000, he is not a true Southern Baptist and is not worthy of leadership in the SBC. "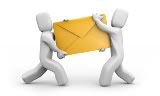 If you enjoyed this post and wish to be informed whenever a new post is published, then make sure you subscribe to my regular Email Updates. Subscribe Now!
Thanks For Making This Possible! Kindly Bookmark and Share it: