and this video shows clearly the mindset.
I saw this on youtube, and its very disturbing. The man in question, and his friend seem to feel this is justified. There is name calling and cursing, and could trigger some as a warning.
She left and he destroys a wall. I'm sure he feels that is her fault also.
domestic abuse, domestic violence, raging out of control, namecalling, breaking doors down, abuse, justification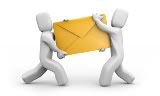 If you enjoyed this post and wish to be informed whenever a new post is published, then make sure you subscribe to my regular Email Updates. Subscribe Now!
Thanks For Making This Possible! Kindly Bookmark and Share it: