This A/G Perspective reflects commonly held beliefs based on scripture which have been endorsed by the church's Commission on Doctrinal Purity and the Executive Presbytery.
Abuse
What position and advice does the Assemblies of God offer the Christian spouse, child, or others who find themselves in a truly abusive situation?
The Assemblies of God strongly opposes abuse and the many tragic forms of dysfunction now plaguing our world. It must grieve the heart of God, who cares greatly for the downtrodden, to see one human being abuse another. It must also grieve the heart of God too if His children observe abuse and sit idly by, allowing the evil to continue.
Defining abuse:
"Abuse is the imposition of one person's destructive will or actions upon another person which inflicts harm to the victim on a physical, emotional, or spiritual level." Ultimately the victim's will or future well-being is neither considered nor respected. Abuse usually occurs because of the abuser's misuse of his/her higher standing, position of authority, or psychological/physical strength. In inflicting the abuse the authority and/or strength of the abuser overpowers the will of the victim. In nearly all cases the victim is incapable of preventing the abuse.
Differentiating abuse from other actions of anger:
We are all subject to anger and frustration. In these weak moments frail mankind responds. At times the response takes the form of an emotional outburst. Often at the root of such actions lie unrelated feelings of stress, resentment, anger, anxiety, annoyance, or general displeasure. But what determines when a relationship becomes abusive and violates trust? Certainly the distinction can be difficult to make. When parents administer discipline and correction for their children they may unwittingly engage in lesser degrees of mistreatment. Studies show angry and disparaging verbal comments can wound deeply and create lasting emotional scars. Therefore the Bible rightly admonishes Christians to refrain from such behaviors. In the case of spouses, the Bible commands, "Each one of you also must love his wife as he loves himself, and the wife must respect her husband" (Ephesians 5:33). In the treatment of children the Bible says, "Fathers, do not exasperate your children [to overly irritate the child's spirit so as to inflame anger and rage]; instead, bring them up in the training and instruction of the Lord" (Ephesians 6:4).
In situations where a Christian's actions or words are becoming abusive, he or she should ask the Holy Spirit to guide in correcting the behavior. If the Holy Spirit brings conviction for statements or actions, be quick to resolve the matter by repenting, apologizing to the injured party and asking them for forgiveness. If such actions recur, one should talk with a pastor or Christian counselor. It is important to be accountable to someone who can help in the process of overcoming this area of weakness. Most important, make room for Christ to dwell in your life (Ephesians 4:29-5:2). Through daily prayer and Bible reading, and choosing to obey what God says in His Word, we draw closer to God and take on the temperament and character of Christ, bringing our emotions under control.
Confronting the extremes of abuse:
It would help if we could readily discern between appropriate discipline, emotional bouts of anger, and actual abuse that creates long-term harm. Occasional outbursts of frustration occur within most families. This is much different from beatings, molestation, and other types of sexual abuse, all of which constitute criminal acts carrying legal penalties. Each state has specific laws and interprets abuse differently.
The Christian home is not always immune from the extreme forms of violence and abuse. Such actions touch Christian families, though to a lesser degree than in general society. The Assemblies of God speaks out to its own constituency and society at large encouraging alertness to and awareness of the various forms of abuse.
Though abuse is sometimes difficult to determine, especially when it moves into psychological and emotional mistreatment, its more obvious forms include rape, incest, battery, and other types of physical violence. It is also seen in other aberrations such as sexual exploitation by counselors, the use of children in producing pornography, the imposition of sadomasochism on spouses, indecent self-exposure, etc. When any of these abuses take place in the family, they are doubly reprehensible, for the home should be a place of love, trust, and safety.
Reporting abuse:
Several questions arise when recognizing abuse. What should one do if a spouse is guilty of inflicting abuse? What if a child is involved, either as an abuser or recipient of such mistreatment? What if abuse is occurring outside one's sphere of influence? In such cases is one still responsible to help resolve the problem?
Our action to report abuse is vital because victims often feel they are somehow responsible for being abused. Such guilt often results in silence which allows abusers to repeat the sin.
The first step for anyone who becomes aware of abuse is to report it to someone who can help stop it. This should occur regardless of who is involved; how it takes place; or where, when, or why it transpires. Far too often abuse is never reported. This silence is caused by fear -- fear of retribution by the abuser, fear of losing a relationship with an abusive loved one who could possibly face criminal penalties for his or her actions, and fear of the truth being opened to public view. Regardless of the reason, such fears create silence among victims and families, and the silence in turn allows the abuse to continue and even perhaps escalate.
In other cases, a lack of understanding the crossover point from non-criminal actions and activities into abuse also allows the cycle to continue. For example an abused Christian wife may hold a distorted view of the husband's biblically authorized position as head of the home and thus allow the husband to tyrannize her and the family.
God is opposed to all abuse. In condemning murder, Jesus declared that thinking angry thoughts toward another is subject to divine judgment (Matthew 5:21, 22). It is the responsibility of the abuse victim, or of anyone (including the church) who becomes aware of such abuse, to report the abuse with the hope of stopping it. If it involves parties in the local church, the pastor should be notified. Depending on the state in which the actions take place, the witness may have a legal obligation to report the abuse to a civil authority. Christians who report abuse must then refrain from gossip. Too often additional damage is unintentionally inflicted on those involved in abuse simply as a result of idle talk.
Correcting abuse:
After abuse is reported to officials, confronting the offender becomes the next objective. Those who abuse family members or others often refuse to admit their problem. Often abusers harbor a history of being abused themselves. In all cases, where possible, the abuser should be referred to trained, professional Christian counselors. However, ultimately the abusive person must accept responsibility for his/her own behavior.
One who does not accept correction and continues to abuse others is in reality walking deeply in sin and refusing the opportunity provided by God to change. When life is threatened (especially in the case of children) separation (for a time) may be necessary to secure safety and hopefully allow for healing and intervention.
The innocent must be protected, and the abuse must be stopped and the abuser dealt with appropriately.
Hope and healing for those involved in abuse:
There is hope for all in situations of abuse. God is able to forgive and change the abuser, and to restore all those involved to a whole and normal life. This is possible only through the saving grace of Jesus Christ who willingly died so we could turn from such sin in our lives and be healed. In Jesus, "all who are weary and burdened will (find) rest" (Matthew 11:28). Psalm 34:17-18 says, "The righteous cry out, and the Lord hears them; he delivers them from all their troubles. The Lord is close to the brokenhearted and saves those who are crushed in spirit."
There is hope for the family that has been affected by abuse. God desires to heal broken relationships. Families who have received Christ as Savior have found a key in forgiveness. Through the wisdom and strength that God gives they are transformed from dysfunction to wholeness.
Former abusers who remorsefully struggle with the guilt of their past must remember the words of the apostle Paul who himself persecuted and executed many of the early Christians, "Do you not know that the wicked will not inherit the kingdom of God? Do not be deceived: Neither the sexually immoral nor idolaters nor adulterers nor male prostitutes nor homosexual offenders nor thieves nor the greedy nor swindlers will inherit the kingdom of God." Then speaking generally of all sinners Paul goes on to say, "And that is what some of you were. But you were washed, you were sanctified, you were justified, in the name of the Lord Jesus Christ and by the Spirit of God" (1 Corinthians 6:9-11). What hope and peace this truth holds for all in Christ, including those guilty of past actions of abuse. Romans 8:1 says, "Therefore, there is now no condemnation for those who are in Christ Jesus." The focus for Christians is not our past but our future, thanks be to Jesus Christ our Savior and Redeemer.
The above statement is based upon our common understanding of scriptural teaching.
All Scripture quotations are from the New International Version (NIV) unless otherwise specified.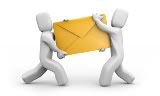 If you enjoyed this post and wish to be informed whenever a new post is published, then make sure you subscribe to my regular Email Updates. Subscribe Now!
Thanks For Making This Possible! Kindly Bookmark and Share it: